Fineline Ink Pens
The Fineline Ink Pen is designed for faster flowing liquids. Examples would be high flow acrylic liquids, watercolor inks and some thing oils for precise, controlled drops.
One of the top features is the 1 oz reservoir in our easy to use tube bottles. There are two different 1" tip sizes: 21 gauge and 22 gauge. With the large reservoir, the user is given an endless design/drawing experience without the nuisance of having to refill often.
More design possibilities will develop giving inks a new platform. New customers will develop as they now can use inks which they previously would not consider. Old customers will now have a new pen to do a greater variety of lines and designs.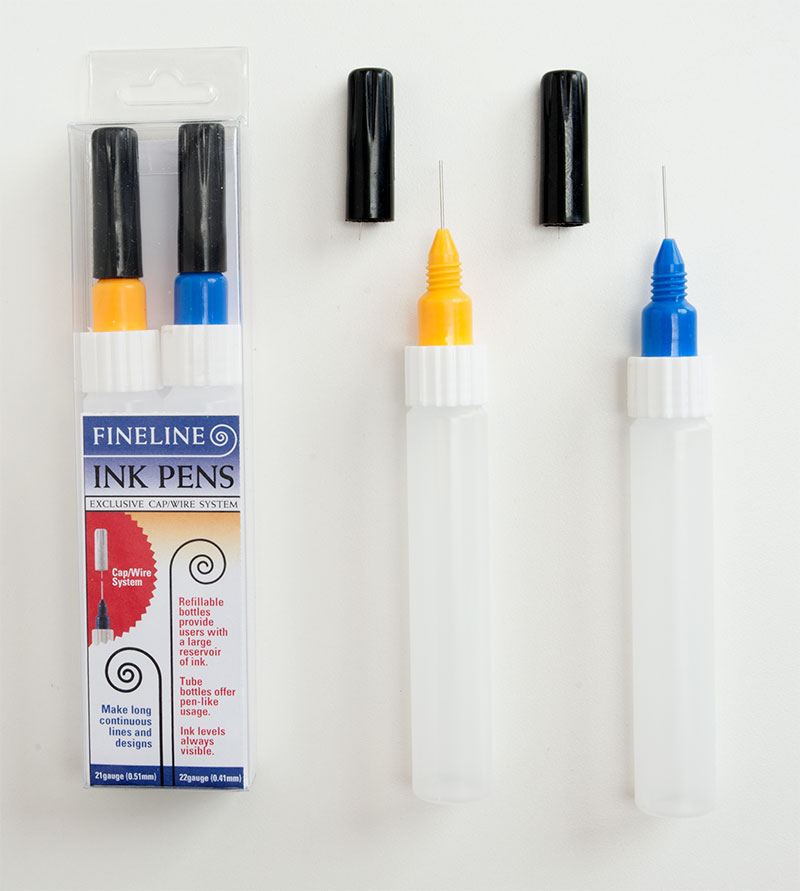 Message from happy customer...
The ink pens work so well! I used to add icles and lace in curtains, also snow details. Just wanted to let you know that a made a slurry of titanium white and water. I filled the plastic tube with a plastic eye dropper. Worked great!